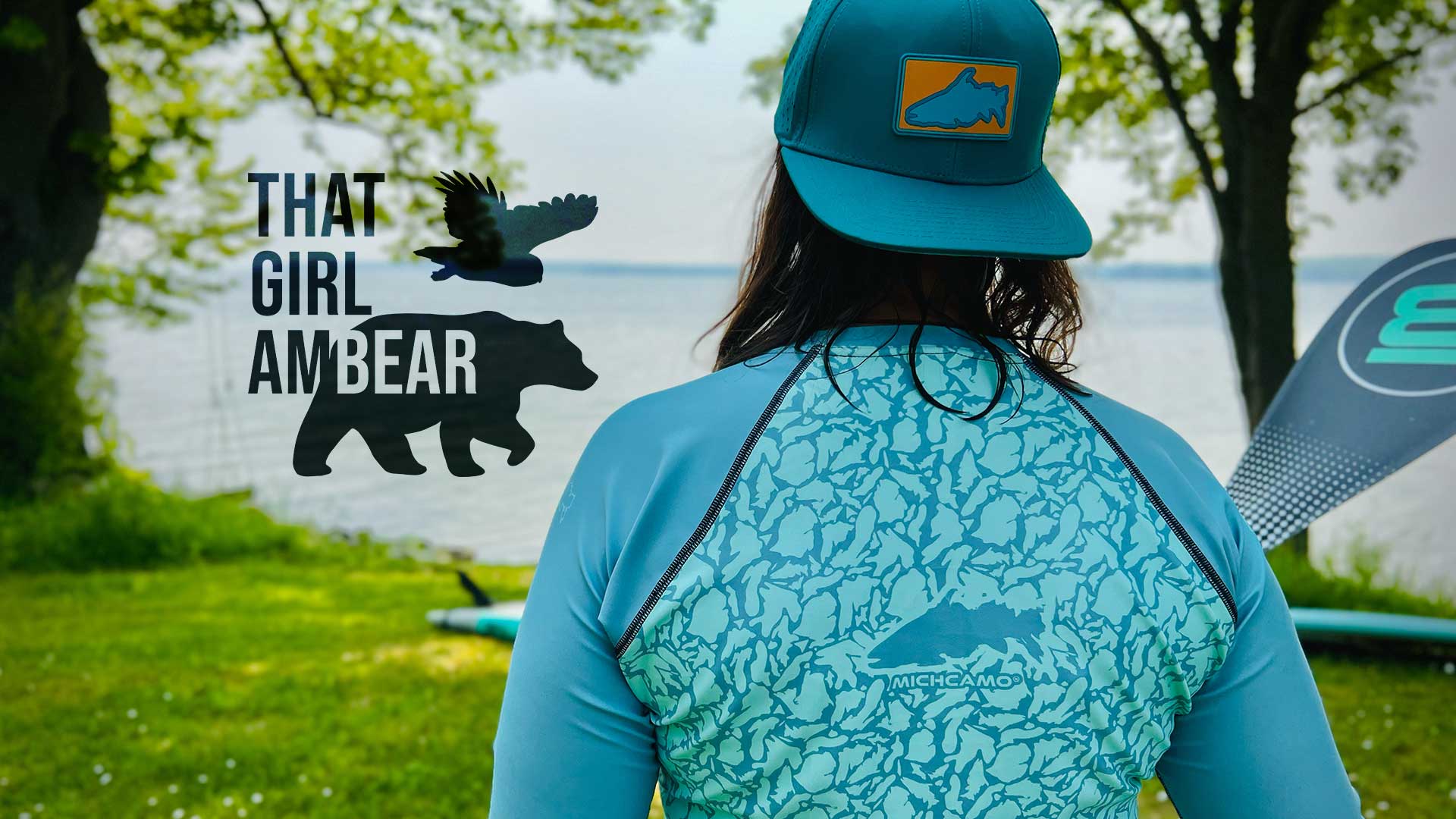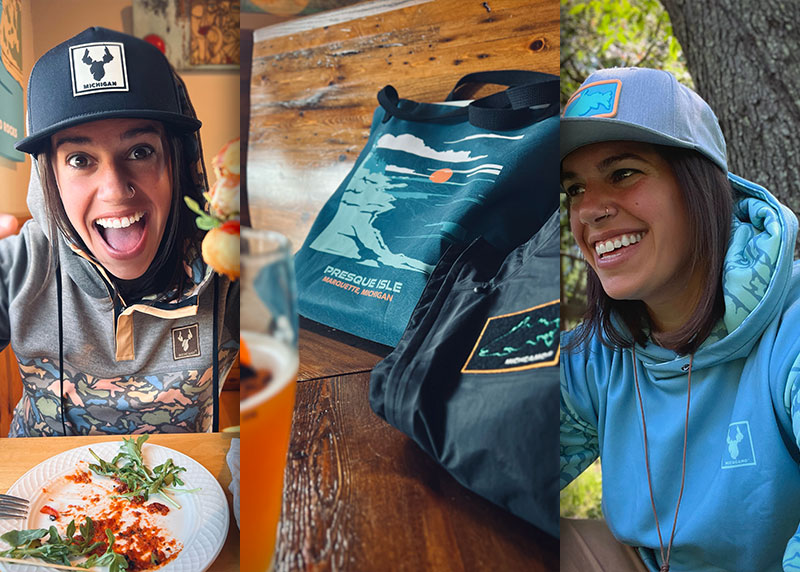 Only Marquette's great outdoors had space for my big emotions and questions while navigating childhood trauma and undiagnosed autism. The Because Marquette series started as an art therapy project to help heal my inner child, and grew into a celebration of the spaces that helped me find my way and my why. Now these designs help fund my project The Human Hangover, where I share the guidance given by Michigan's woods, waters, and wildlife over the years. Thanks for supporting local and helping us bring mental health down to earth.
– That Girl Ambear , Michigander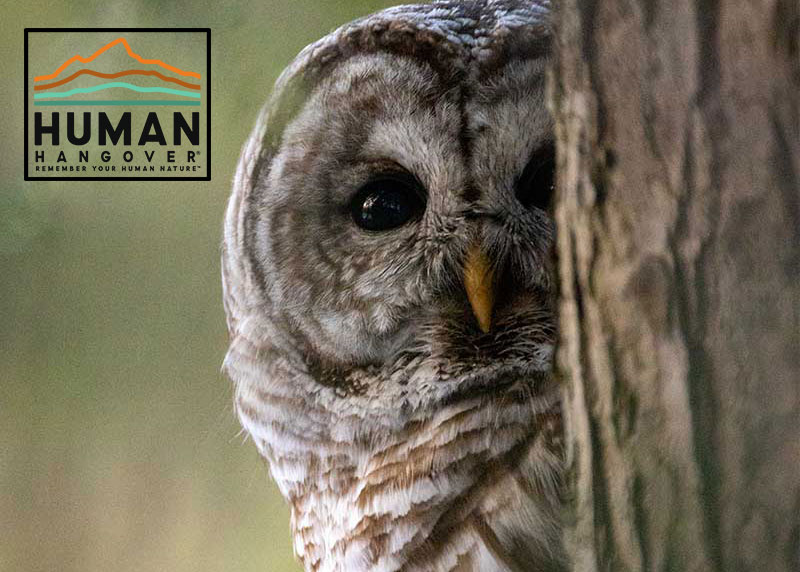 The Human Hangover® is an expression of what it is to be human. To attend a party called Earth, drinking up every emotional experience we can find. The discomfort comes when we get drunk on emotions that are too strong for our nervous system to handle. The Human Hangover is about navigating the inner landscape of body, mind, and spirit by connecting with emotions in the body and communicating with our unique nervous system.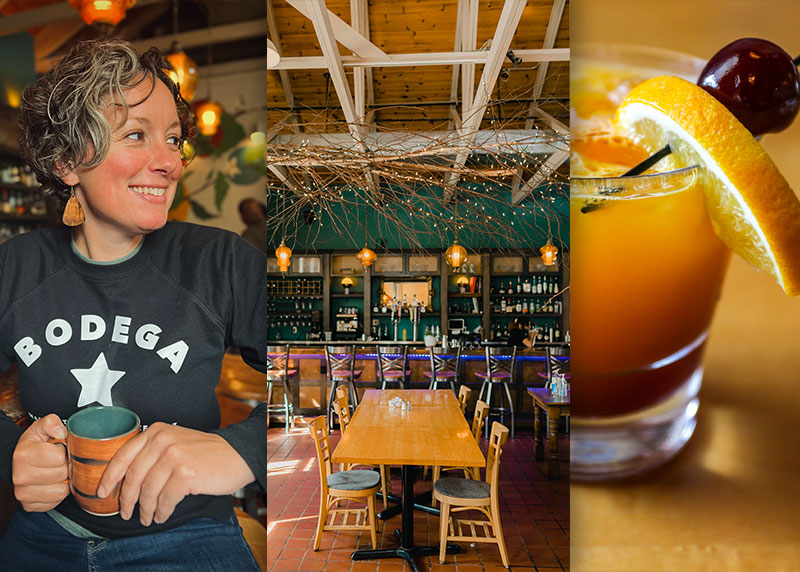 Since 2017 my partner Libby and I have been working towards an experience of whole health. We believe the ingredients to a happy and healthy life start with the ingredients we put in our bodies. Through sourcing from local farms, Michigan brewers, and purveyors from around the Upper Peninsula – we can guarantee quality while supporting the communities and spaces we love. Visit our bar and restuarant BODEGA in downtown Marquette for local food made from scratch, Superior drinks, local art and Michigan merch!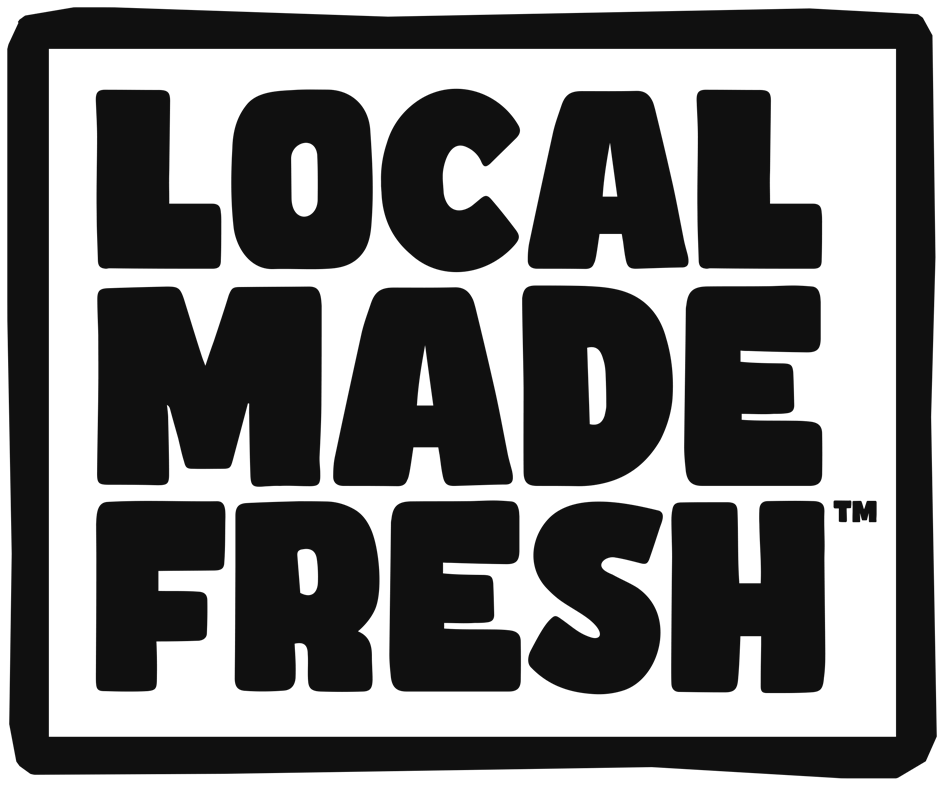 All BODGEA dishes are made from scratch; including our soups, sauces, dressings, desserts, and all of our buns, biscuits, and breads (except for gluten free bread). We're passionate about using mindful sustainability practices and serving food made fresh, using local ingredients as demand, availability and seasons allow. Making everything from scratch takes more staff, energy, and time- but these values are important to us and our community. We appreciate your willingness to spend a little extra time helping us hold these values UP.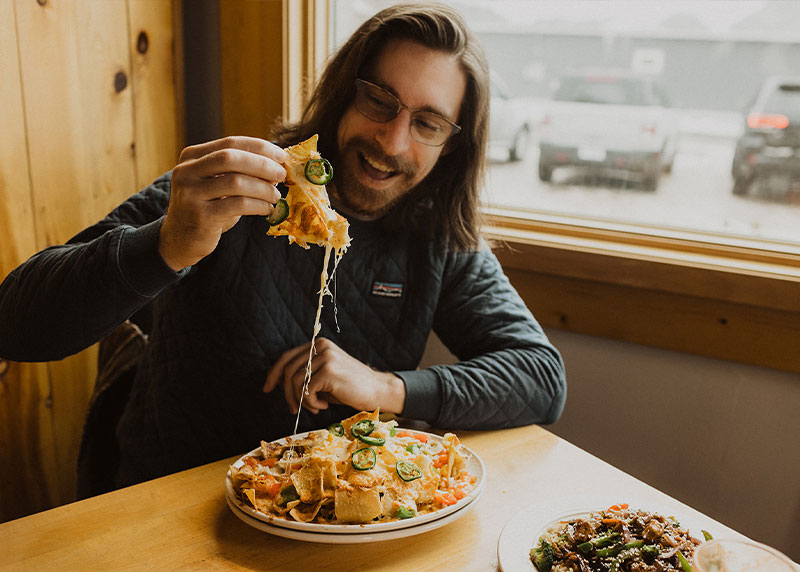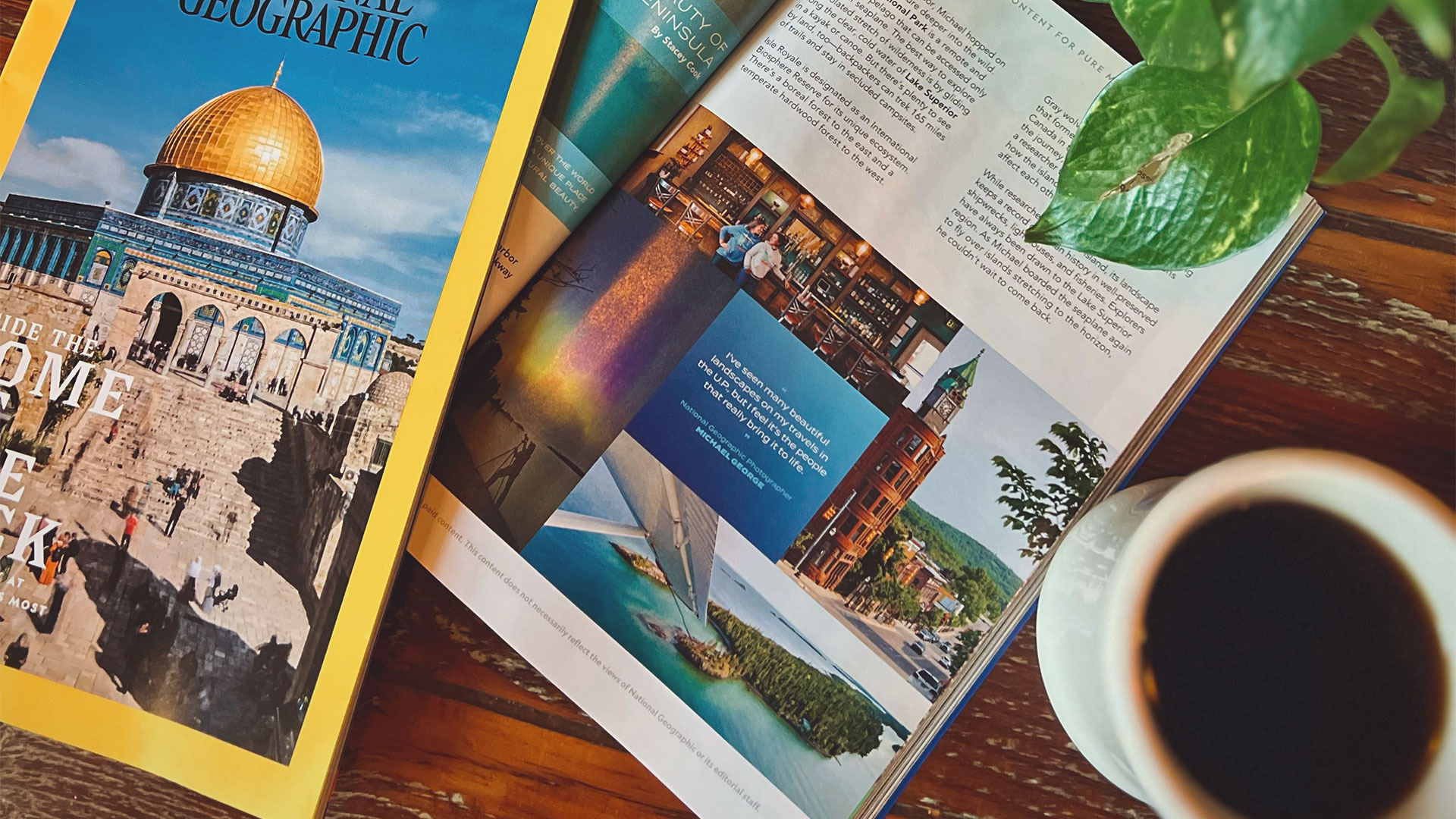 SHOW YOUR
MICHIGAN NATURE®
We had a great time sharing our little piece of the UP with Nat Geo® photographer Michael George. Join National Geographic® as they explore the Upper Peninsula while journeying through Marquette, Copper Harbor, and Isle Royale National Park. Traverse the interactive map of the Upper Peninsula, or watch the film here. Special thanks to Brother Films and Pure Michigan for this unique opportunity. Find our designs in the September '23 issue of National Geographic® and hear what we love most about this amazing place.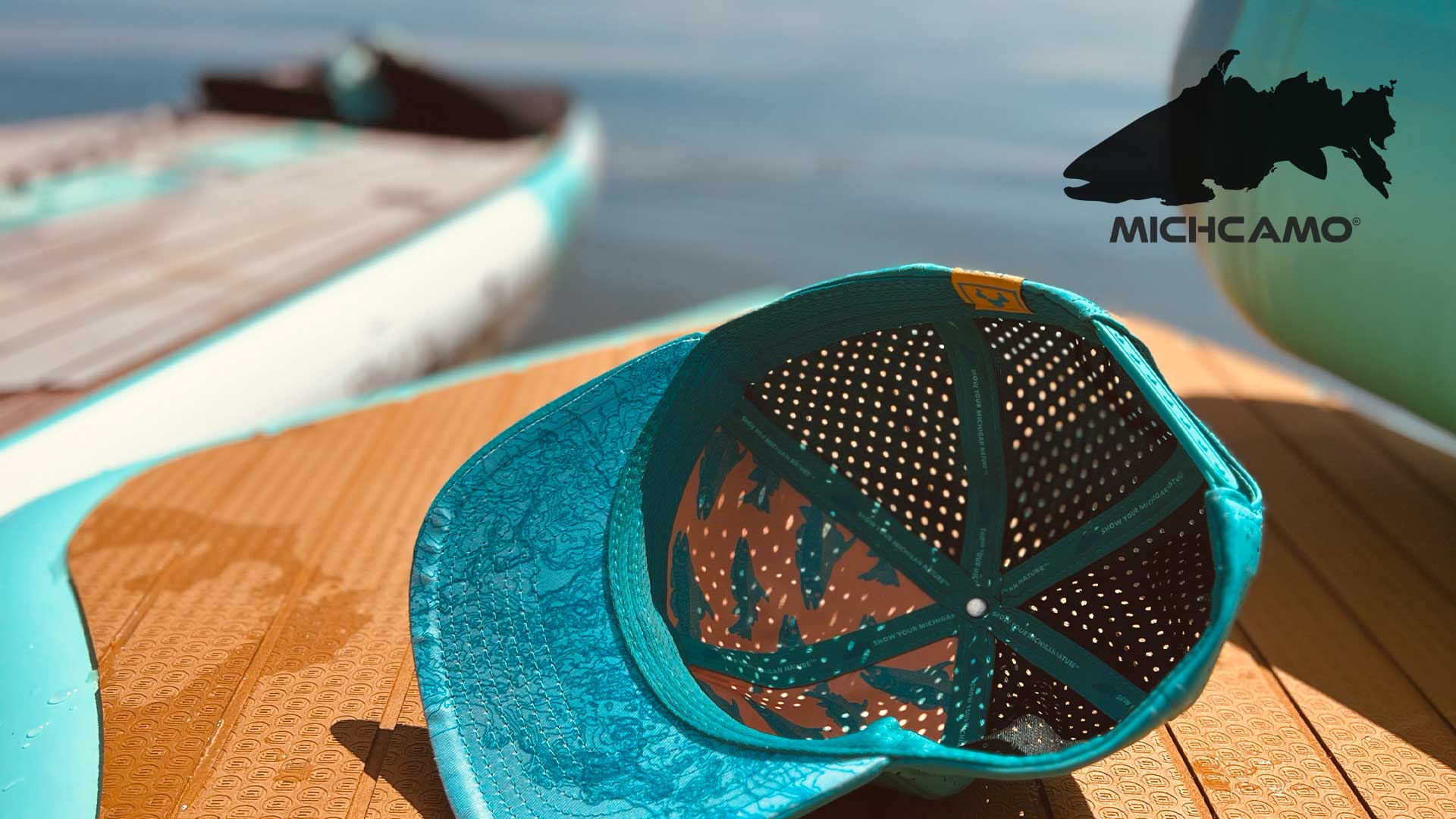 Our trademark brand designs and signature products are now available for wholesale and custom orders statewide. Add your brand's logo or team name to our camouflage, sell MICHCAMO® at your Michigan business, or work with us on a custom merch line. We work with local experts like LoyalTees in downtown Marquette to help your audience show their Michigan nature®. We're available to assist in product development, manufacturing, and marketing. Let's chat, eh!
CUSTOM BRAND AND COLOR OPTIONS AVAILABLE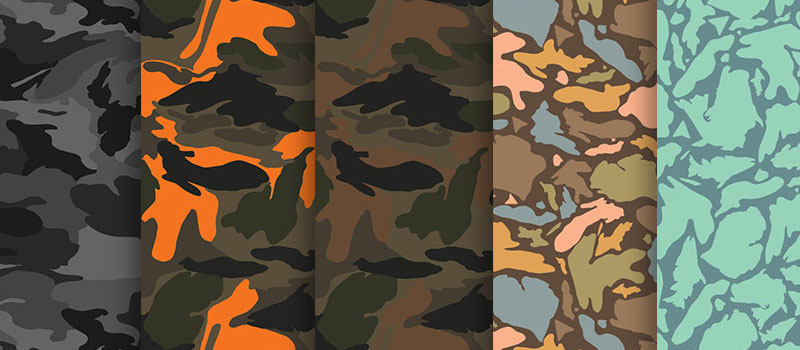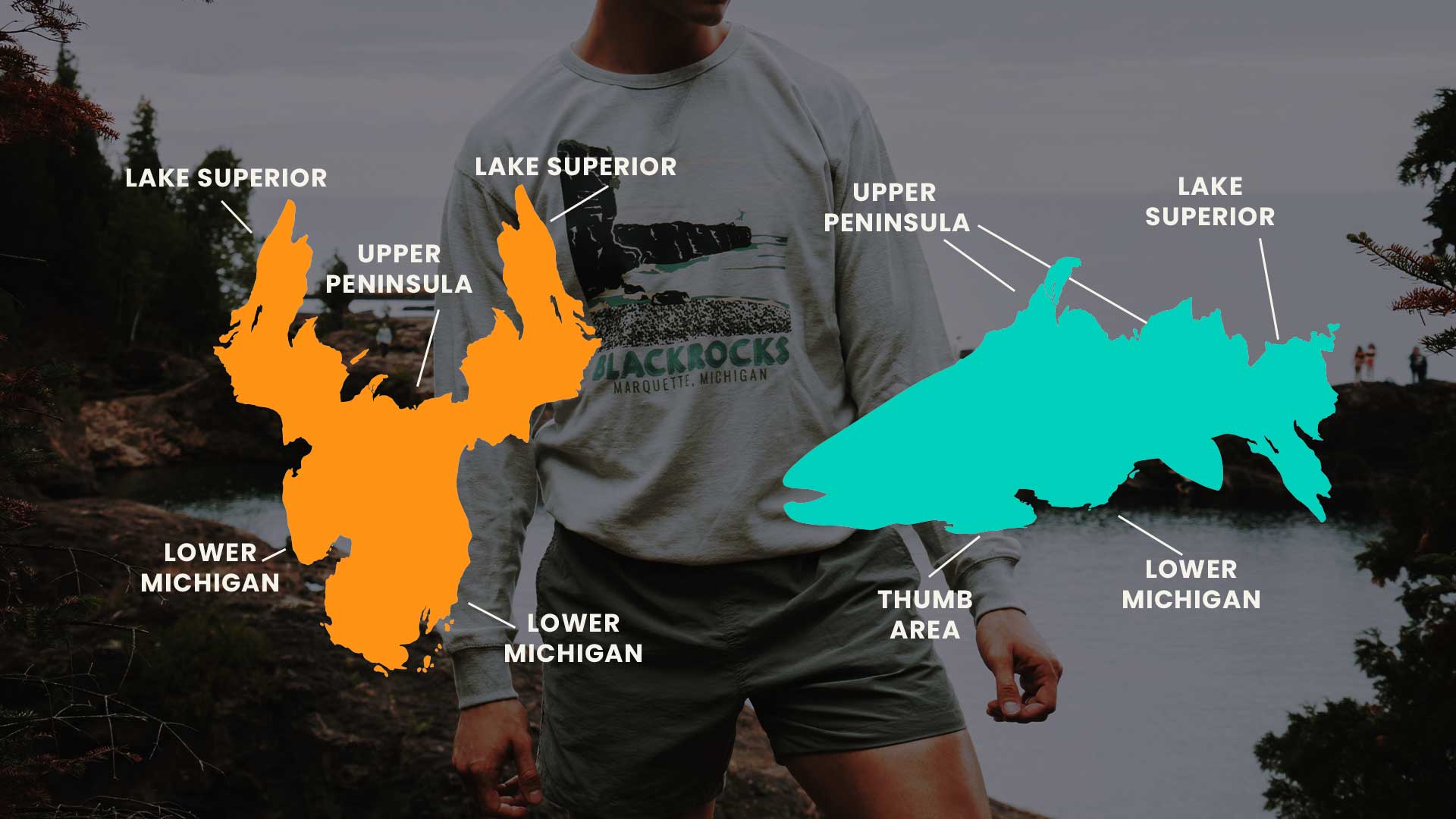 BECOME A MICHCAMO® RETAILER
SHOP
Find select MICHCAMO® goods at participating Michigan retailers or shop our designs and merchandise online!
CREATE
Add MICHCAMO® to your next product launch or concept and connect your brand with Michigan enthusiasts.