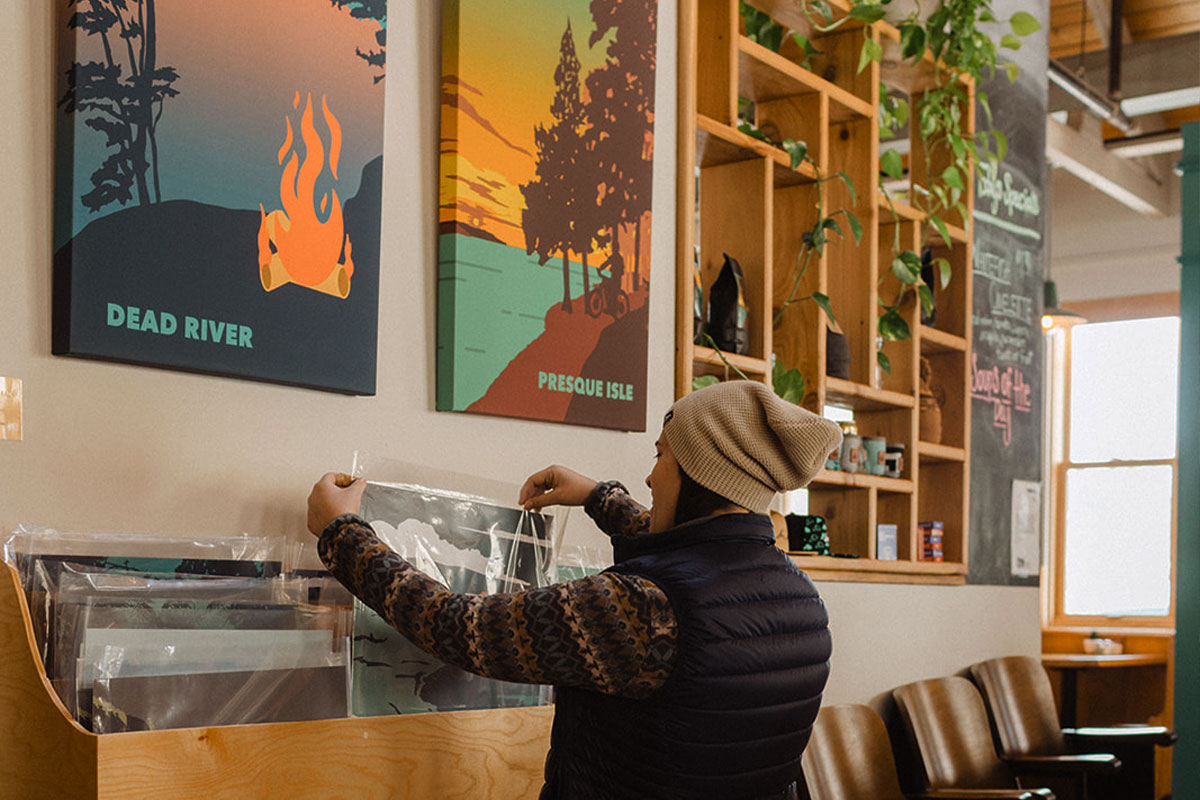 Why? Creative healing. If you've been to the Upper Peninsula of Michigan, you've experienced heaven. With countless opportunities to lose yourself in a forest, dance with waterfalls, and watch the sun disappear into the lake – the UP truly lets nature do the talking. Only Marquette's great outdoors had space for my big emotions and questions while navigating childhood trauma. The Because Marquette series is dedicated to my inner child and for giving gratitude back to the spaces that held me while I found my way and my why. I am alive and who I am today, because of Marquette.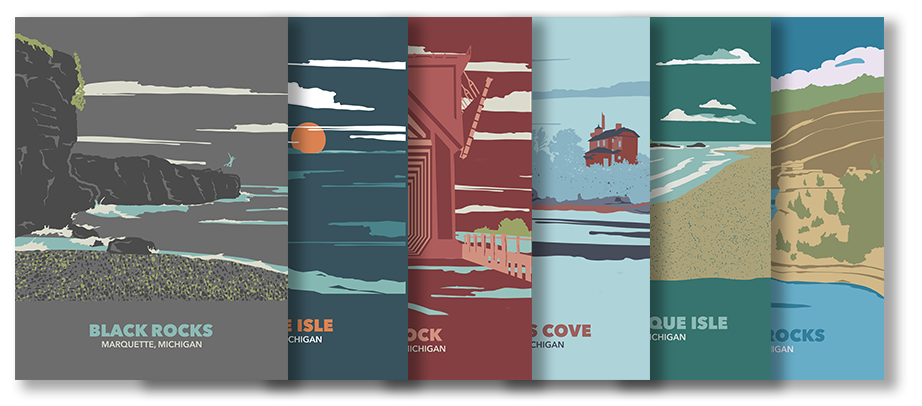 ADVENTURE AND ROAM,
THEN TAKE IT HOME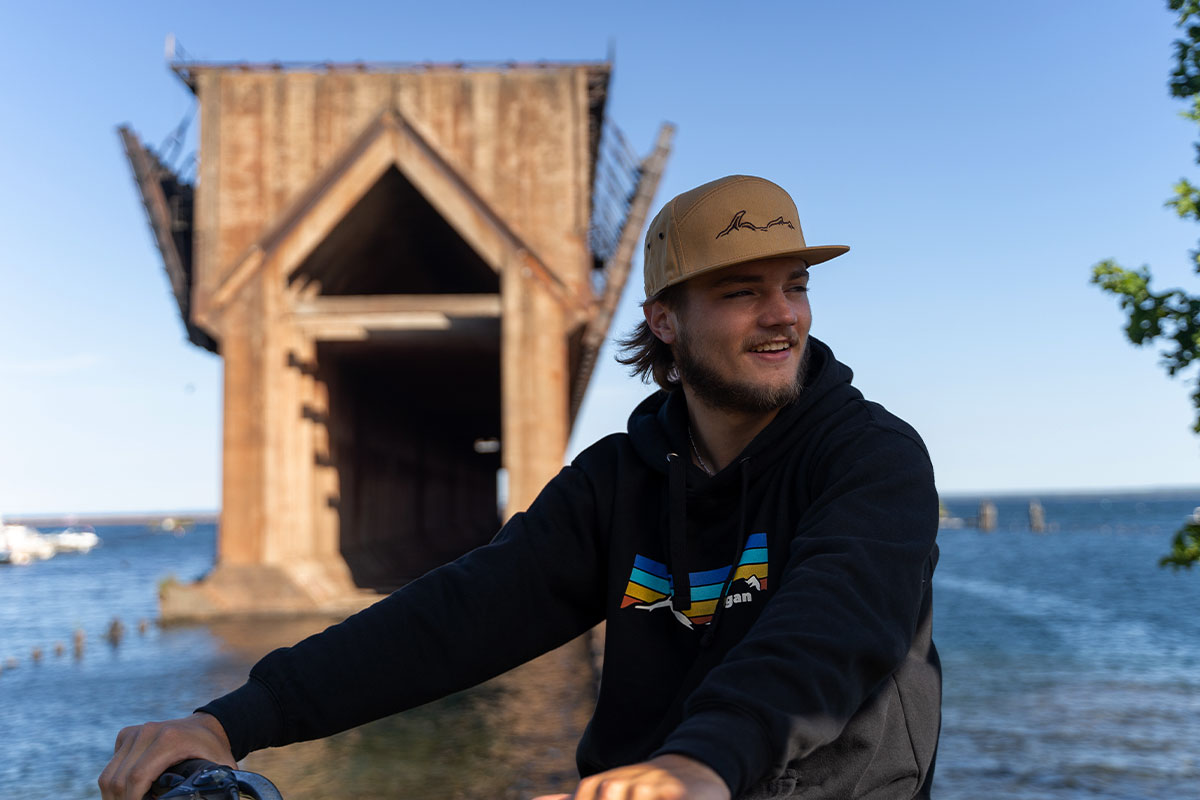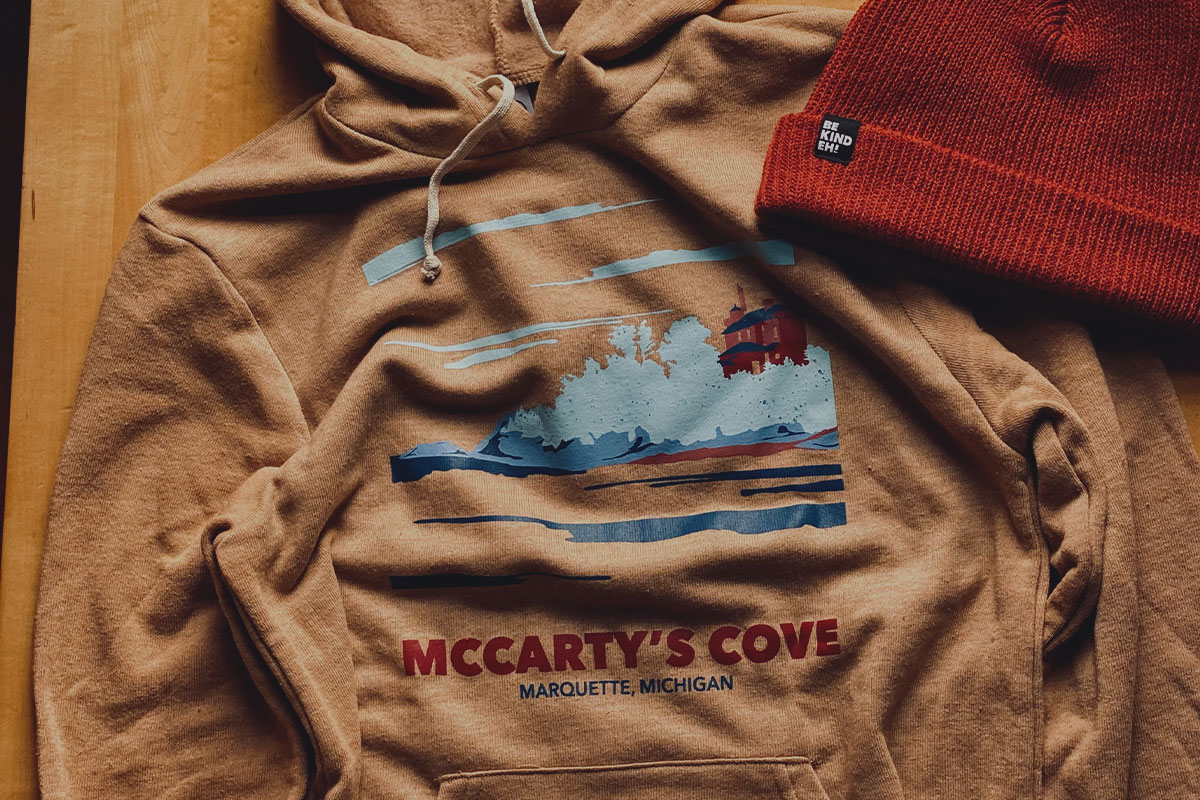 Connect to your own creative energies while celebrating some of Marquette County's most beautiful spaces. Coloring pages are free to download and use, or you can stop by BODEGA in downtown Marquette to color while waiting for your local burger and fries!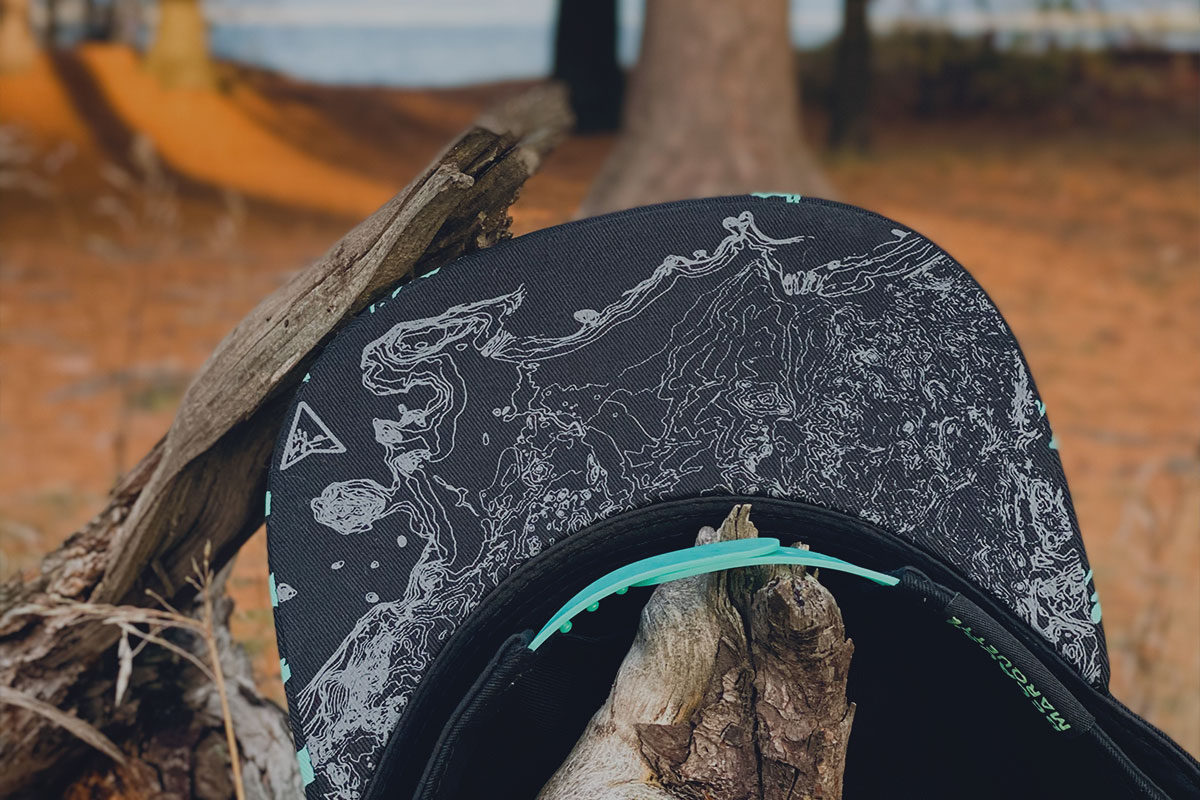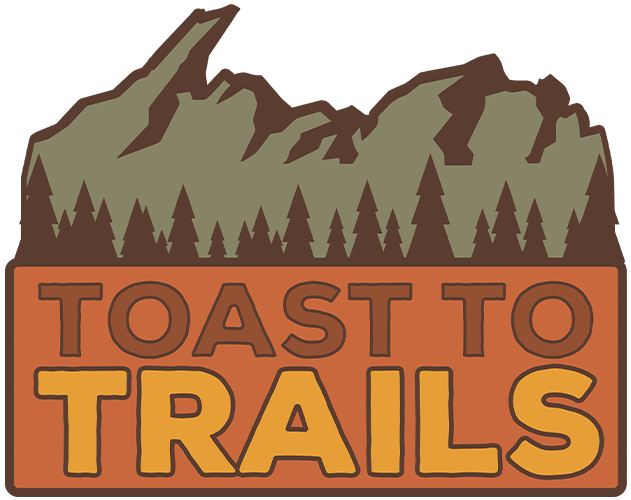 We're focused on hydrating our trails through global reforestation. Trees filter our water, absorb harmful carbon from the atmosphere, provide support and nutrients to our trails and supply habitat to countless forms of life. The least we can do is raise a glass to trees and the trails they keep watch over. A portion of our profit goes directly to planting trees where trees are needed most. Thank you for helping us plant over 200 trees so far!
As reforestation is an ever-changing global need, and since we are all locals on this planet, we focus on planting trees where they're needed most. Big thanks to all who toasted to trails with us last year… and thank you trees!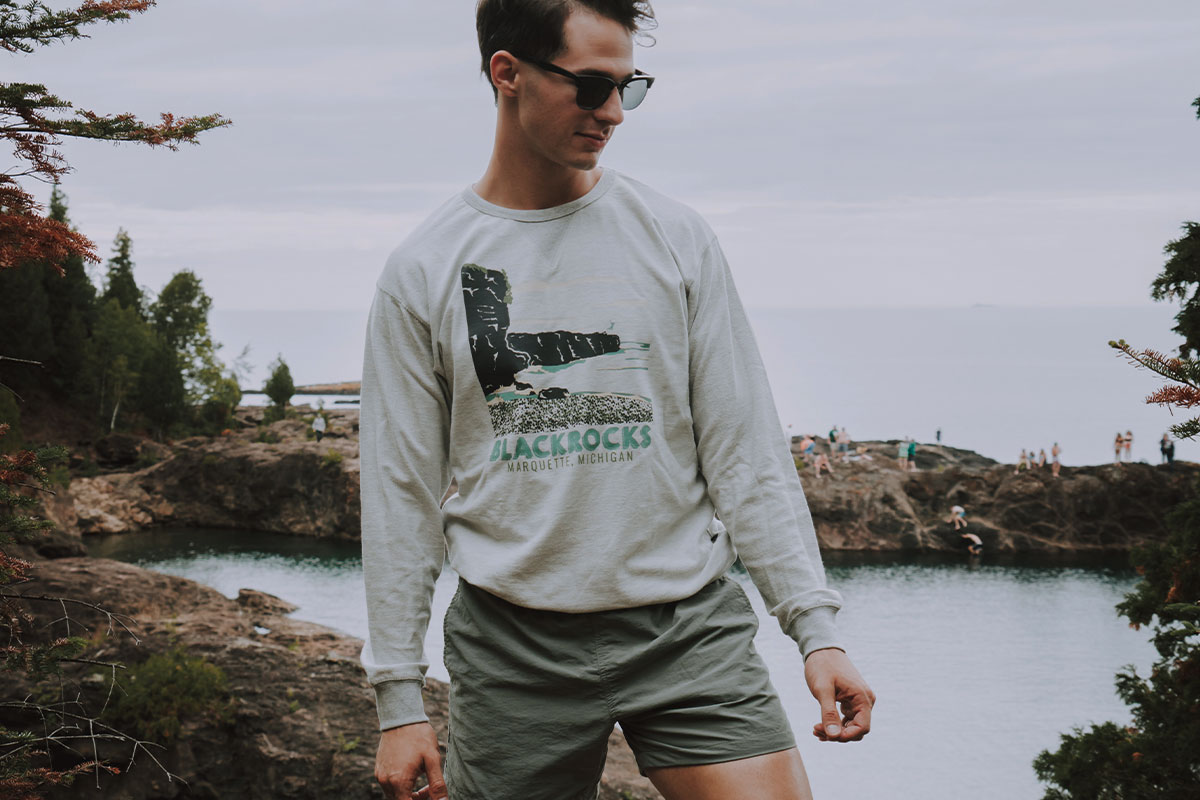 We are dedicated to protecting the Great Lakes by preventing the rocket launch project that proposes construction of a heavy industrial commercial rocket launch site along the beautiful shores of Lake Superior, near Thoneys Point. Help us protect a native brook trout spawning area, the habitat of the Eagles Nest Coastal Community Forest and countless thriving wildlife and nature trails in the surrounding area.
All profits from the sale of the Thoneys Point prints go to spreading the word about the proposed commercial rocket launch site along the shores of Lake Superior. For more information please visit our friends at: Citizens For A Safe And Clean Lake Superior
BECOME A MICHCAMO® RETAILER
SHOP
Find select MICHCAMO® goods at participating Michigan retailers or shop our designs and merchandise online!
CREATE
Add MICHCAMO® to your next product launch or concept and connect your brand with Michigan enthusiasts.